Everything that kills me makes me feel alive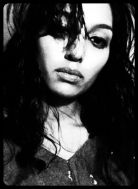 night-song. 26. Pisces. INFP. Proudly Brown. night owl. city girl. lover of the arts. aspiring fashionista. music hound. amateur foodie.

Welcome to my spot for multi-fandoms, reblogging, general gushing/squeeing/ranting, and tidbits of interest! Expect a constant queue - that's just how I do.



CAPTAIN SWAN & OUAT have officially taken over my life & therefore this tumblr. You have been warned.

Fandoms(in alphabetical order):
Arrested Development. Avatar the Last Airbender. Battlestar Galactica. Buffy. Community. DC. Dead Like Me. Disney. Firefly. Futurama. Goong. Harry Potter. The Hunger Games. Marvel. Merlin. Monster High. Once Upon A Time. OUAT in Wonderland. Orange is the New Black. Pirates(oTC). Pixar. Pushing Daisies. Sailor Moon. Sleepy Hollow. Star Trek TNG & Voyager. Star Wars. Ugly Betty. The Wire. Xena. X-Men.

Fan of:

NE Patriots, Celtics, Red Sox.


Stan of: ♥ Michael ♔ Jackson ♥
(For all time, my MJ tumblr) BATMAN. Marlene Dietrich. T.O.P. G-Dragon. Patrick Stewart. Jennifer Lawrence.


Captain Swan, Arwen, Usagi/Seiya, Snowing, Rumbelle, Bangel, Spuffy, Batman/Catwoman, Batman/Wonder Woman, Huntress/Question, Rogue/Gambit, Anakin/Ahsoka, Aang/Katara, Zuko/Katara, Jackie/Hyde, Ichabbie
(K-drama couples not listed)

As I enjoy them, you can also expect to see anime/manga, comics, Bollywood, almost anything by Bryan Fuller or Joss Whedon, and Asian dramas (as in k-dramas, j-dramas, & Taiwanese) + k-pop.
Find me elsewhere below!









For all the ambivalence I feel towards Valentine's Day - sometimes sentimental one minute, and wanting to puke the next - there is no denying the cuteness of Google's video today. It goes like this (I woulda make the screencaps neater if I had time, but I don't):